Year 2 visited Braintree Museum to take part in a Victorian day. We dressed up in Victorian costumes. Many boys were 'chimney sweeps' and many girls were Victorian maids. During the visit, we became detectives and explored Victorian artefacts. We also took part in a scary Victorian lesson. In the lesson we chanted times tables, practised our handwriting on slate boards and the teacher was very, very strict.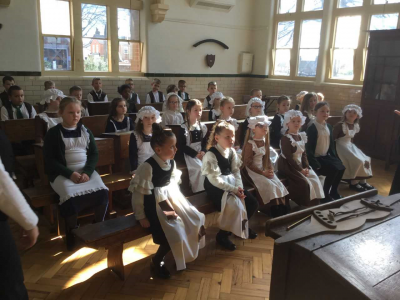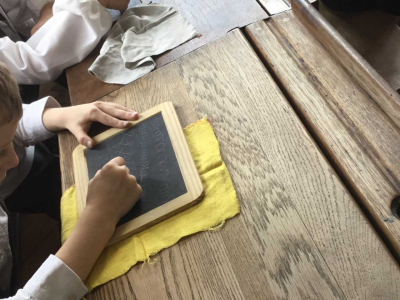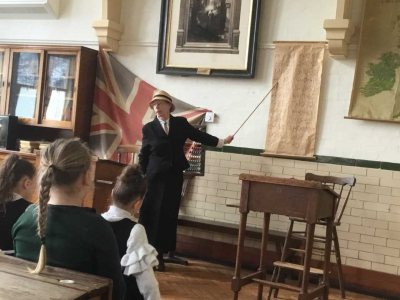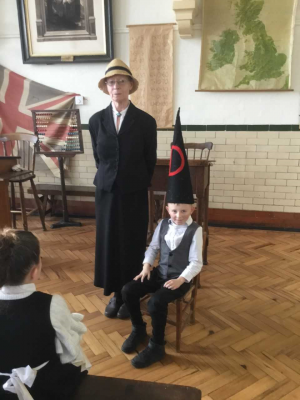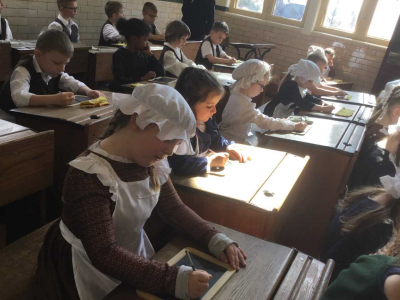 The teacher told us all about Victorian punishments like the back straightener, the cane and dunces hat.
We all got the chance to look around the Museum and play Victorian games in the afternoon.